About Rich Sales International
Your Trusted Source for Electronic Production Automation Equipment and Services
Rich Sales International has been the go-to solution provider for the electronic production automation industry for over four decades. Our team of more than 30 sales and service professionals is dedicated to providing a personalized experience and unparalleled customer support. We have a strong presence in over 10 countries in Central America, giving our clients access to a global network of top production automation manufacturers. Our strategically located spare parts warehouse in Guadalajara, Mexico ensures that our clients have timely access to the parts they need to keep their production lines running smoothly. With our expertise in equipment sales, installation, programming, training, and maintenance, we have become the trusted partner of choice for over 12,000 clients worldwide. Let us help elevate your electronic production to new heights with our innovative technology and exceptional service.
Real-World Solutions Tailored to Your Needs
At Rich Sales International, we understand that every client is unique, and we pride ourselves on providing personalized service and first-class customer support. Our team of experts is here to help every step of the way, from choosing the right equipment to designing and testing your process in real-world scenarios.
Connecting Equipment Manufacturing Partners with the Global Electronics Marketplace
Rich Sales International is a company that prides itself on providing innovative solutions to the electronic production automation industry. We are dedicated to partnering with the world's top manufacturers of production automation equipment to provide our clients with cutting-edge solutions that meet their specific needs. Our expertise spans a wide range of industry sectors, from PCB manufacturing to semiconductor production, ensuring that our clients always have access to the latest and most effective solutions.
We recognize that our success is intrinsically linked to the success of our manufacturing partners. This is why we maintain strong and collaborative relationships with them, working together to provide feedback and support that helps improve their products and services. As a result, our clients benefit from an extensive network of manufacturing partners, top-of-the-line equipment, and access to the latest technologies available in the industry. With over 40 years of experience, Rich Sales International is committed to providing our clients with exceptional service, innovative solutions, and unparalleled expertise in the electronic production automation industry.
Join our team of forward-thinking equipment manufacturers and let us help you take your business to new heights.
Seamless Access to Central American Markets
We understand the challenges of expanding into new markets, which is why we provide U.S. manufacturers with opportunities to work globally in Central America without the need to hire a direct sales and service team in those areas. As a US-based company, we offer outstanding operations and opportunities in over 10 countries throughout the region, serving a client base of over 6000 customers and working with distribution channels to ensure our partners reach the widest possible audience.
Comprehensive Solutions designed for your success
At Rich Sales International, we are proud to offer our services in the Southwest United States, Mexico, and Central America. With strategically located sales offices, service centers, and service engineers, we are able to provide quick and efficient support to our clients, no matter where they are located. Our experienced professionals are dedicated to providing the highest level of service and expertise to ensure that our clients receive a fast and quick response time. 
Southern California
Southern Nevada
Colorado
Utah
Arizona
New Mexico
Texas
Louisiana 
Arkansas 
Baja California
Sonora
Chihuahua
Coahuila
Nuevo Leon
Tamaulipas
Sinaloa
Durango
Zacatecas

San Luis Potosi



Jalisco
Guanajuato
Queretaro
Mexico City
Guatemala
El Salvador
Nicaragua
Costa Rica
Panama
Colombia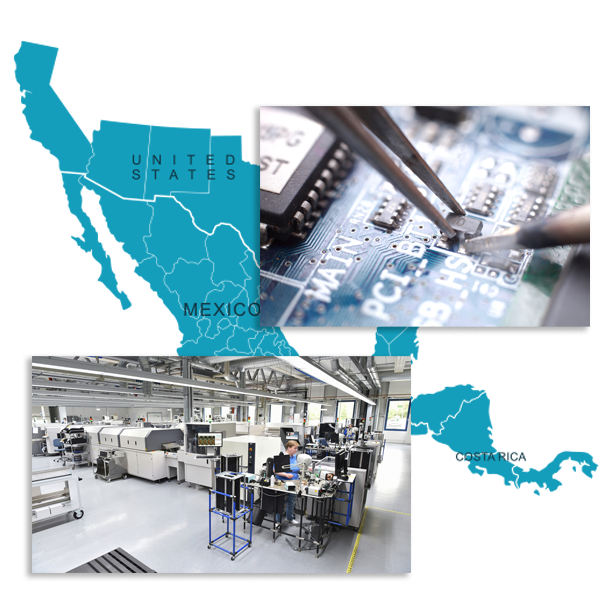 Ready to speak with a Industry expert? Let's chat!
15547 North 77th Street 
Scottsdale Az, 85260